Best NEET & IIT-JEE Coaching Institute In Bhilai
With conceptually based classes we are the Best Result Oriented Coaching Institute for NEET, IIT-JEE, Foundation & Pre Foundation Classes in Bhilai Chhattisgarh
Explore the concept based study with Trusted & Experienced Teachers
Explore the concept based study with Trusted & Experienced Teachers
Live Doubt Solving Sessions
Explore the concept based study with Trusted & Experienced Teachers
Structured Study Material
Explore the concept based study with Trusted & Experienced Teachers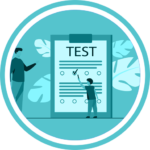 Explore the concept based study with Trusted & Experienced Teachers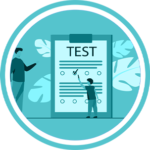 Lakshya Kota Academy is an independent and self-sustained premier institute conducting efficient, transparent, and national standardized exam preparation & regular tests throughout the preparation in order to assess the competency of candidates for admission to premier higher education institutions with a mission to improve equity and quality in education by developing and administering research-based valid, reliable, efficient, transparent, fair and national level assessments.
Learn & Crack NEET, IIT-JEE, Foundation 11th-12th & Schooling 9th-10th Examination with a customized combination of Online/Offline Courses.
Since the Bhilai city is flooded with many NEET, and IIT-JEE coaching institutions, we are differentiating ourselves in many learning aspects by adding many unique attributes to our every course. Preparing for NEET & JEE in Bhilai is now more convenient with Lakshya Kota Academy. 
Enthusiastic experienced faculties are always ready to share their best wisdom with every student.
Real education happens when you start learning the concepts where you start believing in yourself. 
Lakshya Kota Academy Bhilai is very proud to announce the institution as a result-oriented entity. 
Boost Your Career by Learning Skills in High Demand
Answers of your general questions